VIDEO OUTCOMES CASE STUDY
The right video for the right audience
Video Outcomes used a variety of techniques to increase enrolments at the Connie Lichti Pottery School
Video outcomes used 5 Steps to help Connie Lichti Pottery school increase enrolments and revenue
1. Determine the profile of Connie's ideal customers
Correct knowledge of the customer Connie wished to attract was the starting point for everything.
It determined the style and type of content that had to be created and it was the basis for all of the advertising and targeting metrics that accompanied her online advertising campaigns.
Connie's ideal customer set lived within 20km of her school and had a significant interest in purchasing ceramics and other crafts.
2. competitor analysis and Organic SEO
Other pottery school websites were analysed for keywords and look/feel so any content produced for Connie would sit comfortably within the space.
Connie's website was registered with Google to allow reviews and registered with a lot of business registries creating numerous backlinks to her website.
Both of these methods increase organic search engine optimisation (SEO)
3. content creation - Video & Photography
Three videos and a range of photos were made for Connie that displayed her work ethic, friendliness and technical prowess in ceramic throwing, glazing and firing.
Numerous instagram posts were made to be posted throughout the school term in order to get enrolments for the following term.
A booking system was created to allow bookings from her website.
Changes were made to her existing website text content to improve organic SEO.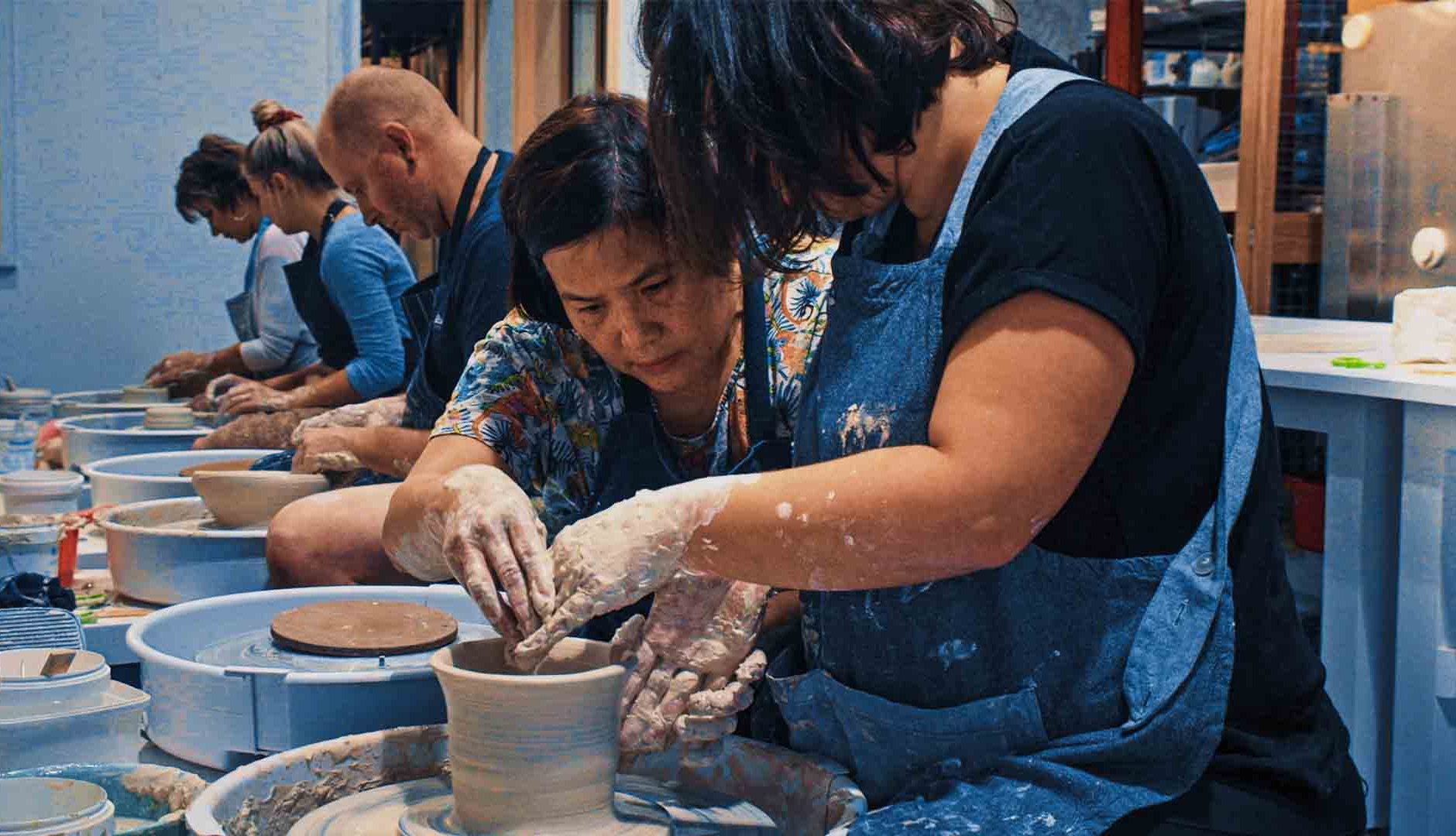 4. Social media advertising and Analysis
The 3 videos were advertised using Facebook and Instagram and were targeted to Connie's ideal customer profile. Data was analysed from all three video campaigns and the most effective video advertisement was kept. This video had a click through rate (CTR) of 14% - the industry average is less than 2%.
Further campaign analysis led to additional improvement to the target demographic and reduced advertising spend over time to achieve the same results.
e.g. Advertising spend during the advertisement testing phase cost $1000 per month during the first 2 months. Analysis of the campaign allowed improvements advertising spend was reduced to $300 - $400 per month to achieve the same result.
5. Email campaigns and campaign growth
Videos were placed into well timed e-mail campaigns throughout each school term.
Video Outcomes dramatically expanded Connie's contact list and partitioned it into current customers and potential customers, each receiving different content.
Connie Lichti's e-mail campaigns have an open rate of nearly 50% where the industry standard is closer to 20%. This is due to having the right content and getting Connie contacts that are highly interested in what she offers them.